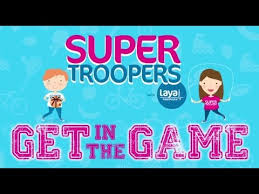 Super Troopers is a new programme that aims to incorporate a minimum of 10 minutes exercise into every child's daily routine. Here in Kilberry N.S. we will be following the programme over the next few months. Active homework will be part of each child's homework every night!
How it works:
Each child will receive an activity journal which is divided into 4 week blocks. Each week there are daily activities to complete at home. Each activity should take 10-15 minutes.
Each night simply tick the box to show that you have completed a daily activity.  You can change the  activity to suit your own child/environment to e.g. jumping jacks/frog jumps/ jogging on the spot etc. Whatever works for you! There is also a box to fill in any additional exercise your child completes each day e.g. football, basketball club, swimming etc.
It's easy….Simply sign the journal each week to show your child has followed the programme.
Our Active Committee will record the progress of each class.
Those who complete the programme successfully will receive their certificates and prize during Active Week .
Families can join in the Active fun with the Super Trooper Wallchart… Simply record each family member's exercise and active activities each week and find out who will be your family's Fittest Member! (Don't Worry wallcharts are for home use only!)
"Now we have our Active Flag ,
Do not let your Effort Sag,
Up You Get, Do your Bit,
Help Kilberry to Stay Fit!"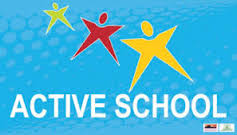 Some come on Kilberry…. Who will be Kilberry's Fittest Class come June!!!!!