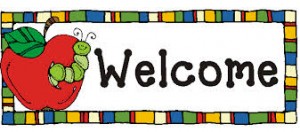 Healthy Eating
Our Class did a live project on the food pyramid. Everybody brought in a food item and we put it all together to make the Food Pyramid. We invited all the classes to come along to the hall and see what we had created!
February
Congratulations to Second Class who made their First Penance on the 26th February. This was a very special day and we are now looking forward to our First Communion in May.
This month, Third Class have been learning to use their dictionaries and have also enjoyed learning about the rivers and mountains of Ireland. These savvy children now know facts such as:
The highest mountain in Ireland is Carrauntoohil in County Kerry which rises to a height of 1,039m above sea level and the longest river in Ireland is the River Shannon which rises in the Cuilcagh Mountain in County Cavan!!
January
We have been busy learning all about volcanoes…
Take a look at our wonderfully 'active' volcanoes!!!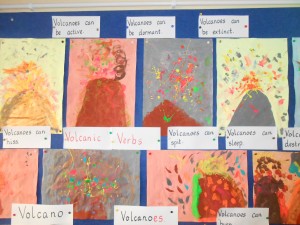 We are very creative in our classroom. Take a look at some of our Art Displays…