Active School Flag Renewal 2021
We achieved our Active School Flag in 2013, and this year, we are striving to renew it. Our Active School Flag committee have been working hard to encourage our school community to continue to be more active!
Our Active Slogan is:
Now we have our Active Flag, Do not let your Effort Sag, Up You Get, Do your Bit, Help Kilberry to Stay Fit!
There are four stages involved in renewing our Active Flag:
1. Physical Education (P.E.)
The P.E. curriculum contributes to the overall development of children by helping them to lead healthy and active lives. This curriculum provides opportunities for children to be active and healthy through six strands: Athletics, Dance, Gymnastics, Games, Outdoor and Adventure activities and Aquatics. Teachers cover these six strands each year.
The children engage in P.E. each week and make use of the basketball court, the pitches, the school hall and the yard. 3rd to 6th class go to the local swimming pool each year for a block of swimming lessons. As this was not possible this year due to COVID-19, the children have instead learned about water safety. 3rd and 4th class completed the PAWS programme this year and information about this can be found below.
3rd and 4th class participated in a Rounders league in May and June. Congratulations to the orange team (Jack J, Sophie, Rosie, Jack B and Shannon) who won the league, as well as the blue team (Cate, Lucy, Cian and Adam) who came in second place.
3rd to 6th class have been practising their basketball skills in a basketball league and blitz throughout May and June.
2. Physical Activity
Kilberry NS aims to increase opportunities for activity throughout the school day. Each class decided upon three ways in which sedentary time would be reduced in their classroom. This has allowed students to engage in movement breaks, yoga in the classroom and dance breaks throughout the school year.
Students participated in four weeks of daily active movement breaks, as well as a further four weeks of daily runs. This has been great training for the children in preparation of our Mile Challenge during Active Week. The children make use of our Active Walkway (5 laps of the yard and pitch) for this which we know equals one mile.
Teachers have also assigned daily P.E. homework alongside the usual homework to encourage children to continue being active at home.
3. Partnerships
Each year we invite coaches from local sporting clubs to our school to offer coaching to the students of Kilberry NS.
The children had GAA coaching from Declan O' Toole from Kildare GAA in Term 1. 3rd to 6th class have had weekly Tag Rugby lessons with Tadhg from Athy Rugby Club in May and June. All children have had Fun & Fitness classes each week in May and June where they have had lessons in Yoga/Pilates, mindfulness, Boxercise, hurdles and obstacle courses.
The Active School Flag committee makes contact with local partners each year to find out about opportunities to increase physical activity in our school and local community. These partners include our Local Health Promotion Officer, Sports Inclusion Disability Officer and Kildare Sports Partnership.
4. Active School Week
We hold our annual Active School week in June each year. It is always a tremendously enjoyable week for the children. See information on our Active Week this year below.
If you have any suggestions for our Active Week in 2021 please email kilberry.ias@gmail.com.
Active School Week 2021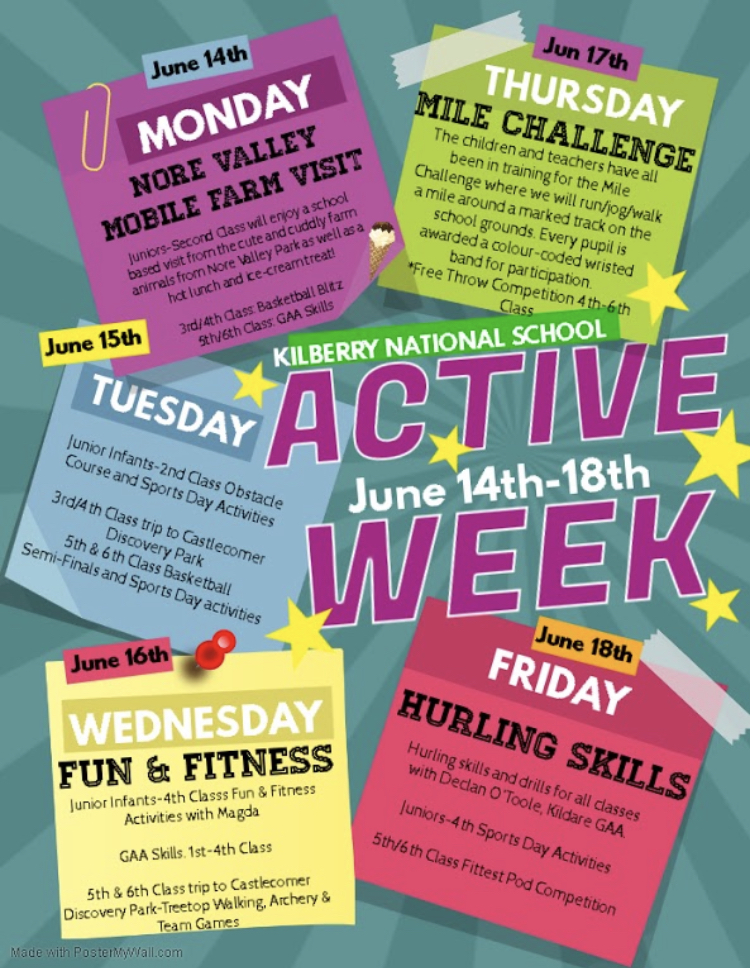 Junior Students – Obstacle Course
Castlecomer Discovery Park 
The children enjoying archery in Castlecomer.
Ready to go climbing!
The Mile Challenge – 17th June 2021
The boys and girls had been busy training in May and June for their Mile Challenge on Active Week. Well done to everyone on completing the mile.
See pictures of the challenge below.
Rounders League – May & June 2021
The children in 1st, 2nd, 3rd and 4th class have been competing in a Rounders league.
See below for pictures of the four teams in 3rd and 4th class.
Rounders in 1st and 2nd class:
Basketball League & Blitz
5th and 6th class have been taking part in a basketball league this term. 3rd and 4th class have also been busy practising their basketball skills in preparation for the basketball blitz during Active Week.
The 5th and 6th class finalists. Well done to the yellow team on winning the basketball league!
See pictures from the blitz below.
April – June 2021 Fun & Fitness Classes
The children have been learning lots of new skills each week in their Fun & Fitness lessons. The children have had classes in:
Yoga/Pilates
Mindful Exercises
Boxercise
Hurdles
Obstacle Courses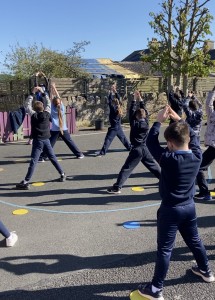 3rd & 4th Class enjoying aerobics
Tag Rugby 
3rd to 6th class have had weekly tag rugby lessons since our return to school in 2021.
PAWS (Primary Aquatics Water Safety) Programme 2021 
3rd and 4th class earned their PAWS HERO certificates in May after spending some weeks learning life-saving guidelines.
This educational resource was created by Water Safety Ireland and digitally teaches primary school children about water safety.
The children thoroughly enjoyed learning about water safety around our homes, farms, pools, beaches and on our waterways.
Kilberry National School Virtual 1000KM Challenge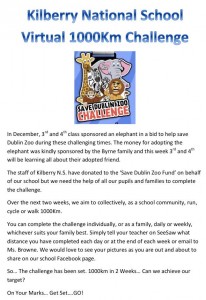 Clocking up the miles for our virtual challenge…
Click here to view our renewal presentation:
https://drive.google.com/drive/folders/19bxVNs66QqzJ-KBSE6d_dbbWnfHj6Uz-?usp=sharing
Active School Flag in previous years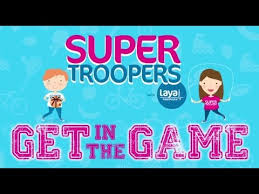 Super Troopers is a new programme that aims to incorporate a minimum of 10 minutes exercise into every child's daily routine. Here in Kilberry N.S. we will be following the programme over the next few months. Active homework will be part of each child's homework every night!
How it works:
Each child will receive an activity journal which is divided into 4 week blocks. Each week there are daily activities to complete at home. Each activity should take 10-15 minutes.
Each night simply tick the box to show that you have completed a daily activity.  You can change the  activity to suit your own child/environment to e.g. jumping jacks/frog jumps/ jogging on the spot etc. Whatever works for you! There is also a box to fill in any additional exercise your child completes each day e.g. football, basketball club, swimming etc.
It's easy….Simply sign the journal each week to show your child has followed the programme.
Our Active Committee will record the progress of each class.
Those who complete the programme successfully will receive their certificates and prize during Active Week .
Families can join in the Active fun with the Super Trooper Wallchart… Simply record each family member's exercise and active activities each week and find out who will be your family's Fittest Member! (Don't Worry wallcharts are for home use only!)
"Now we have our Active Flag ,
Do not let your Effort Sag,
Up You Get, Do your Bit,
Help Kilberry to Stay Fit!"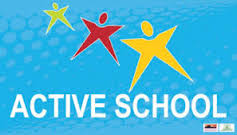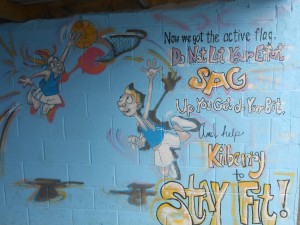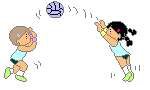 Volleyball
The children from second-sixth class have been learning the skills of volleyball over the past seven weeks under the guidance of Tom Landers from the Newbridge Volleyball Club. Over the past few weeks the children have learned lots of different techniques, including the overhand catch, the correct serving technique and were introduced to the game of Catch and Throw Volleyball.
Today, Tom organised a Volleyball Tournament for the children, complete with medals for the winners and runners up. The classes were split into teams of four and the whole school was on hand to watch the highly competitive semi-finals and finals. A wonderful day was had by all and the teachers were very impressed by the skills on display.
Cumann na mBunscol Basketball Final 2015

Our boy's team travelled to Newbridge last Thursday to play Kilashee N.S. in the Cumann na mBunscol Basketball final. This was a great occasion for the boys and we started strongly putting 4 points up on the scoreboard during the first quarter. Damien and Kevin were calm under pressure as they stepped up to the free throw line to put Kilberry ahead. We continued to dominate in the second quarter and went in to the second half with a ten point lead.
Kilashee, however, began to cause problems in the third quarter and our lead was reduced to six points going into the final quarter. Kilashee began to show their hand and pushed Kilberry all the way to the final whistle. They managed to claw back a couple of points from free throws but as we approached the final few minutes of the game, Kilberry dug deep and our defense held strong as the final whistle blew to the delight of the Kilberry team and supporters.
Joe O'Connor presented the trophy to team captain, Kevin Eustace and complimented Kilberry and Kilashee on a fantastic display of basketball skill. In a display of sincere sportsmanship, the Kilashee team asked Kilberry for a group photograph after the presentation and we anticipate an exciting rematch with them during the blitz in March.
Team: Kevin Eustace (Capt.), Darragh Foy, Scott Downey, Jamie Whelan, Dean Owens, Seamus Hickey, Christopher Wilson, Emmet Fanning, Ciarán Dunne, Cian McKenna, Alex Delaney and Damien Moore.
Ciara and Mary proudly show off their Irish Dancing trophies!