Welcome to 5th and 6th Class
Welcome to our classroom, have a look at all the fantastic work we do, the fun we have, and the memories we make.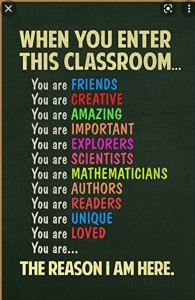 5th and 6th Class 2021- 2022
Introducing our 6th and 5th class pupils 2021/2022
The Famine
The 5th and 6th class pupils have been learning about the Great Irish Famine. We researched various aspects of the famine from Coffin ships to the Workhouse and Famine Memorials.  We read the 'Wild Flower Girl'  in our English lessons and created a Famine Village from clay during our Art lessons. 
Poetry
The pupils of 5th and 6th have written some impressive poems this term.
National Tree Day
The children participated in a workshop led by Una Halpin investigating and learning all about the trees we have in our school garden.
Our Autumn Trees
Our Class Prayer Tree
Music- Ukulele
Children are progressing very well with learning the Ukulele and they are really enjoying the lessons led by Shane Sullivan.
Halloween Fun
Our Haunted Houses 
Halloween Fridge Magnets