ACCEPTABLE USE POLICY (AUP)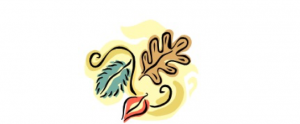 Introduction
Kilberry National School recognises that access to Information and Communication Technology (ICT) gives our students enhanced opportunities to learn, engage, communicate and develop skills that will prepare them for many aspects of life. To that end, we provide access to ICT for student use. We use Scoil Cill Bhearraigh as our school Facebook page and maintain www.kilberryns.ie as our school website.
This Acceptable Use Policy has been reviewed in light of recent school closures and the necessity of moving to online learning due to Covid-19, and should be read in tandem with the school's Remote Teaching and Learning Policy. It outlines the guidelines and behaviours that our students are expected to follow when using school technologies for school activities of any nature.
Aim
The aim of this Acceptable Use Policy is to ensure that pupils will benefit from learning opportunities offered by the school's Internet resources in a safe and effective manner. Internet use and access is considered a school resource and privilege. Therefore, if the school AUP is not adhered to,  this privilege will be withdrawn and appropriate sanctions (as outlined in the Code of Behaviour) will be imposed. It is envisaged that school and parent representatives will revise the AUP regularly. Before enrolling, the AUP should be read carefully to ensure that the conditions of use are accepted and understood. It is assumed that the parent accepts the terms of the AUP unless the school is specifically notified. This AUP was updated by staff, parents and BOM of Kilberry N.S. in April 2020.
When using the internet pupils, parents and staff are expected:
To treat others with respect at all times.
Not undertake any actions that may bring the school into disrepute.
Respect the right to privacy of all other members of the school community.
Respect copyright and acknowledge creators when using online content and resources.
Misuse of the internet may result in disciplinary action, including written warnings, withdrawal of access privileges, detention and in extreme cases, suspension. The school also reserves the right to report any illegal activities to the appropriate authorities.
School's Strategy
The school employs a number of strategies in order to maximise learning opportunities and reduce risks associated with the Internet. These strategies are as follows:
General
Internet sessions will always be supervised by a teacher.
The school will regularly monitor pupils' Internet usage.
Students and teachers will be provided with training in the area of Internet safety.
Uploading and downloading of non-approved software will not be permitted.
Virus protection software will be used and updated on a regular basis.
The use of personal memory sticks, CD-ROMs, or other digital storage media in school requires a teacher's permission.
Students will treat others with respect at all times and will not undertake any actions that may bring the school into disrepute.
• Access to online content via the network is restricted in accordance with our policies and the Department of Education and Skills through its agency, the National Centre for Technology in Education
It is important that parents/guardians and pupils are aware of our Anti-Bullying Policy in relation to social media;
Isolated or once-off incidents of intentional negative behaviour, including a once off offensive or hurtful text message or other private messaging, do not fall within the definition of bullying and should be dealt with, as appropriate, in accordance with the school's code of behaviour.
However, in the context of this policy, placing a once-off offensive or hurtful public message, image or statement on a social network site or other public forum where that message, image or statement can be viewed and/or repeated by other people will be regarded as bullying behaviour
Students are expected to follow the same rules for good behaviour and respectful conduct online as offline. These rules are found in Kilberry National School's existing Code of Behaviour.
• The staff and teachers of Kilberry N.S. commit to not using the online platforms or school accounts for the expression of personal views and we request that the children and parents make this same commitment when using the online comments section through the school account. The tone of all interactions on social media platforms should be appropriate and respectful at all times.
• Students are expected to alert his/her teacher immediately of any concerns for safety or security
Students are expected to adhere to the following 'Netiquette' for the safe use of internet and online platforms.
Netiquette
Netiquette may be defined as appropriate social behaviour over computer networks and in particular in the online environment.
Students should always use the internet, network resources and online sites in a respectful and courteous manner.
Students should be polite, use correct language and not harass others or provoke fights online.
Students should also recognise that among the valuable content online, there is unverified, incorrect or inappropriate content.
Students should use trusted sources when conducting research via the internet.
Students should not post anything online that they wouldn't want their parents, teachers or future colleges or employers to see. Once something is online, it is out there and can sometimes be shared and spread in ways you never intended.
Education
Students and teachers will be provided with training in the area of Internet safety.
Students will be educated on the benefits and risks associated with using the internet.
The children of Kilberry National School will be made aware of the importance of keeping their personal information private
The students will learn about the importance of informing and telling someone they trust if they feel unsafe or discover something unpleasant.
The children will learn about the importance of treating ICT equipment with care, consideration and respect.
World Wide Web
Pupils will use the Internet for educational purposes only.
Pupils will be familiar with copyright issues relating to online learning.
Pupils will never disclose or publicise personal information.
Pupils will be aware that any usage, including distributing or receiving information, school-related or personal, may be monitored for unusual activity, security and/or network management reasons.
Pupils will not visit Internet sites that contain obscene, illegal, hateful or otherwise objectionable materials.
Pupils will be taught appropriate use of the internet, using the www.webwise.ie and other teaching materials available to staff.
Email
Pupils will not have access to email facilities at school. Any emails to other children/schools, will be sent through the school email address.
School Website
Our school website (other than the homepage) is password protected. It is school policy that this password must be kept secure and not shared with others.
Pupils will be given the opportunity to publish projects, artwork or schoolwork on the school website. The website will be regularly checked to ensure that there is no content that compromises the safety of pupils or staff.
The publication of student work will be co-ordinated by a teacher.
Pupils' work will appear in an educational context on Web pages.
Personal pupil information including surnames, home address and contact details will not be used on school web pages.
Pupils will continue to own the copyright on any work published.
Mobile phones and personal devices
See separate Mobile Phone and Electronic Device Policy

Legislation
The school will provide information on the following legislation relating to use of the Internet which teachers and parents should familiarise themselves with:
Data Protection (Amendment) Act 2003
Child Trafficking and Pornography Act 1998
Interception Act 1993
Video Recordings Act 1989
The Data Protection Act 1988
​Data Protection Act 2018 (see school GDPR policy)                                    Anti-Bullying Guidelines for Primary Schools 2013                              Children First Act 2015                                                                              Children First Guidelines 2017
Support Structures
The school will inform pupils and parents of key support structures and organisations that deal with illegal material or harmful use of the Internet. Teachers will give instruction on appropriate use of the internet and how to use it safely.
We will also endeavour to provide workshops on internet safety for pupils in 3rd, 4th, 5th and 6th classes, and their parents. We use the services of the National Centre for Technology in Education (NCTE), www.webwise.ie and 

cybersafe Ireland.ie
Sanctions
Misuse of the Internet during school time may result in disciplinary action, including written warnings, withdrawal of access privileges and, in extreme cases, suspension. The school also reserves the right to report any illegal activities to the appropriate authorities.

Review
This policy was reviewed in 2021 and will be updated regularly as developments in technology continue to impact on education in particular. Review of this policy will involve input from teachers, parents, pupils and Board of Management.
*For the purpose of this policy, the word device shall be taken to mean any personal electronic item, such as (but not restricted to) an Apple iPad, iPhone, iPod, iWatches, Android device or tablet, laptops, netbooks, cameras,  mobile phones, iPods, eReaders, gaming devices such as Nintendo DS, PS, memory sticks, memory cards, CD-ROMs, DVD discs and any other digital media devices capable of transmitting data via wireless media transfer such as the Air Drop function found on Apple devices etc
 
Implementation
Reviewed and ratified by Board of Management and communicated to the school community.
Signed: Leon Kenny
(Chairperson, Board of Management)
Dated: 13th October 2021
Proposed date of review: September/October 2022

Appendix 1
Examples of Expected Use
 I will:
• Use school equipment for school-related activities only
• Follow the same guidelines for respectful, responsible behaviour online that I am expected to follow offline.
• Treat school resources carefully, and alert teachers if there is any problem with their use
• Encourage positive, constructive discussion if allowed to use blog or represent the school online
• Alert a teacher if I see threatening/bullying, inappropriate, or harmful content (images, messages, postings) online.
• Use school technologies at appropriate times, in approved places, for learning reasons
• Recognise that use of school technologies is a privilege and treat it as such.
• Be cautious to protect the safety of myself and others.
• Help to protect the security of school resources.
This is not intended to be an exhaustive list.
Appendix 2
Examples of Unacceptable Use
I will not:
• Use school technologies in a way that could be personally or physically harmful to myself or others.
• Search inappropriate images or content.
• Engage in cyber-bullying, harassment, or disrespectful conduct toward others.
• Try to find ways to change the school's safety measures and filtering tools.
• Use school technologies to send spam or chain mail.
• Plagiarise content (copy, use as their own, without citing the original creator) I find online.
• Post personally identifying information, about myself or others or agree to meet someone I meet online in real life.
• Use language online that would be unacceptable in the classroom.
• Use school technologies for illegal activities or to pursue information on such activities.
• Attempt to access sites, servers, accounts, or content that isn't intended for my use.
This is not intended to be an exhaustive list.