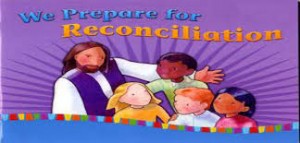 Congratulations to Second Class who are making their First Penance today. The children have been very well prepared by their teacher, Mrs. Prendergast for this sacrament of Reconciliation.
This is a very special occasion for all the children and their parents as they look ahead to the next very special sacrament of First Holy Communion in May.
Congratulations to:
Conor Byrne, Leo Kelly, Harry Grainger, Leah Byrne, Leah Sullivan, Réaltín O' Shaughnessy, Ella Dunne, Áine Lawlor, Erica Mulhall, Lauren Lawlor-Phelan, Molly Davis and Cailín Whyte.