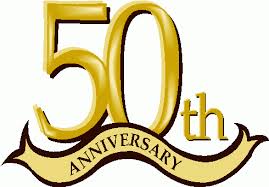 On Thursday 26th and Friday 27th November, we will be celebrating 50 years in our new school. All classes are busy doing projects on life and school in Kilberry since 1965 and these will be on display in our hall from 12 noon each day. Each class will be reeling in the years through music and song, and a time capsule the children are making will be formally closed on Friday. Our Parent's Association will be providing light refreshments both days from 1.15pm.
The displays of old photographs and children's project work will remain on display on Monday, Wednesday and Friday of the following week from 1pm to 2pm.
We sincerely hope that parents, grandparents and past pupils can join us either day to celebrate!!